This handbook is especially intended for local governments and other actors working at the local level on
inclusion of foreigners, but especially of people on the run (refugees) in local communities.
The issue of migration will become more and more topical in the future and the following topics can significantly help municipalities to manage this situation not only now but also in the future. By setting quality policies, measures and support services for refugees/foreigners, it is possible to achieve quality integration, prevent social tensions and use not only the challenges but also the opportunities that migration brings for the overall development of local communities.
Here you will find a variety of information regarding the situation of refugees/foreigners as well as their specificities and needs. At the same time, we present a number of steps, suggestions and measures to be implemented in all areas of integration.
The Roadmap to the Integration of Refugees and Foreigners in Cities is published with the support of the U.S. Embassy Bratislava.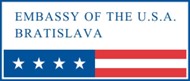 Kategória: Nezaradené