The issue of migration will become more and more relevant in the future, which is why we at CVEK have created a guide for actors at the local level called Roadmap to the Integration of Refugees and Foreigners in Cities. It can help local governments, but also other actors, to manage the integration of refugees (temporary protection beneficiaries), but also other groups of foreigners. By setting up quality policies, measures and support services for refugees/foreigners, it is possible to achieve quality integration, prevent social tensions and use not only the challenges but also the opportunities that migration brings for the overall development of local communities.
The handbook contains a variety of information related to the situation of refugees/foreigners as well as their specificities and needs. At the same time, a number of steps, suggestions and measures to be implemented in all areas of integration are presented.
The Guide to the Integration of People on the Run and Foreigners in Cities is published with the support of the U.S. Embassy Bratislava.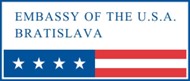 Kategória: Nezaradené